Dill Pickle Hummus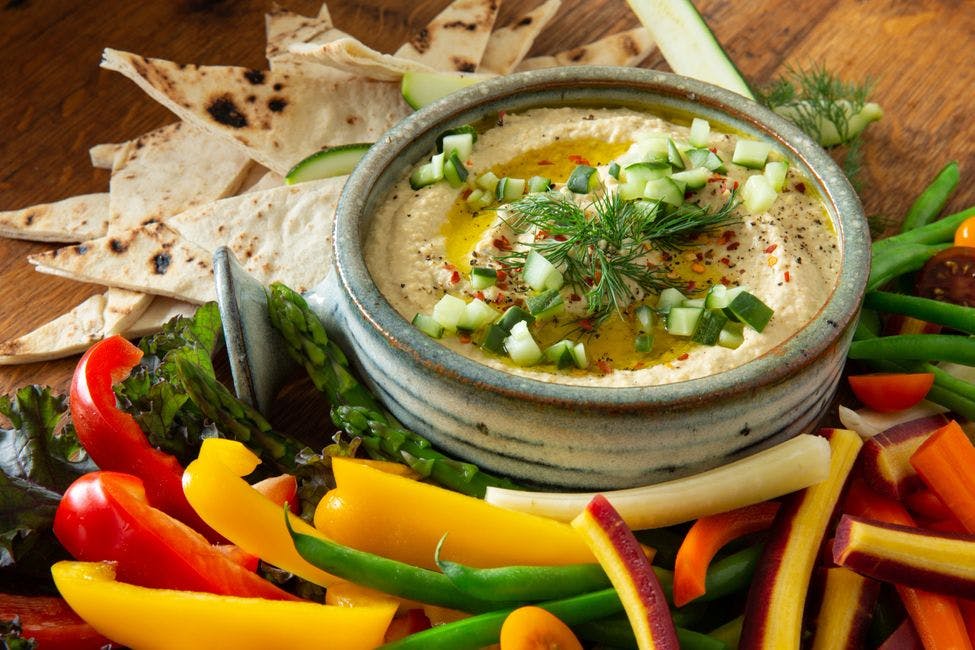 Ingredients:
1 can (15 oz) chickpeas, rinsed & drained
1/4 cup Topor's chopped dill pickles
1/3 cup of Tahini
1/8 cup extra virgin olive oil
1/8 cup Topor's pickle juice from the jar
2 tbsp of fresh lemon juice
2 cloves of garlic
Kosher salt
pinch of red pepper
1 tbsp of chopped dill for garnish
Instructions:
Heat saucepan of water over med-high heat and bring to a boil (enough water to cover chickpeas). Boil chickpeas for 20 mins. Drain chickpeas and run cool water over them to cool.
In a food processor, combine lemon juice, pickle juice, chopped pickles, oil, garlic and salt. Once smooth, add the tahini. When the tahini is smooth, add the boiled chickpeas. Season with salt, pepper and red pepper flakes to desired taste.
Pour into a serving bowl or platter and smooth top with a scraper. Top with dill and a drizzle of oil. Serve with sliced veggies or pita. Keeps for one week, covered, in the fridge.